You are here
Back to top
Both Can Be True (Compact Disc)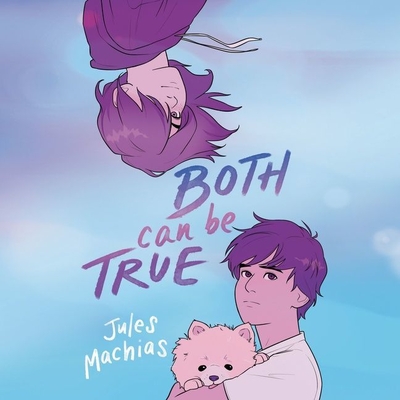 $64.99
You may still support the bookstore by ordering this title from us at https://bookshop.org/shop/adventureboundbooks.
May/June 2021 Kids Indie Next List
---
"Middle school is hard, but trying to figure out identity--who you are--is probably the hardest part. Ash and Daniel face all of these genuinely awkward, confusing, and wonderful questions in big-hearted ways in Both Can Be True."
— Cat Chapman, The Oxford Exchange, Tampa, FL
Description
---
Debut author Jules Machias explores identity, gender fluidity, and the power of friendship and acceptance in this dual-narrative Own Voices story about two kids who join forces to save a dog . . . but wind up saving each other.
Ash is no stranger to feeling like an outcast. For someone who cycles through genders, it's a daily struggle to feel in control of how people perceive you. Some days Ash is undoubtedly girl, but other times, 100 percent guy. Daniel lacks control too--of his emotions. He's been told he's overly sensitive more times than he can count. He can't help the way he is, and he sure wishes someone would accept him for it.
So when Daniel's big heart leads him to rescue a dog that's about to be euthanized, he's relieved to find Ash willing to help. The two bond over their four-legged secret. When they start catching feelings for each other, however, things go from cute to complicated. Daniel thinks Ash is all girl . . . what happens when he finds out there's more to Ash's story?
With so much on the line--truth, identity, acceptance, and the life of an adorable pup named Chewbarka--will Ash and Daniel forever feel at war with themselves because they don't fit into the world's binaries? Or will their friendship help them embrace the beauty of living in between?