You are here
Back to top
Her Keepers (Hardcover)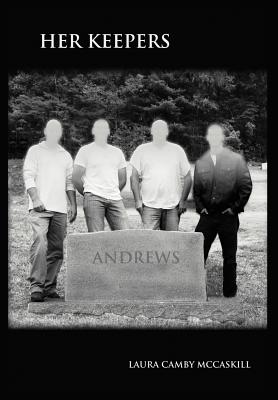 $21.95

Usually Ships in 1-5 Days
(This book cannot be returned.)
Description
---
Tess is starting over with the help of a strange woman who may or may not be a Good Samaritan. Tess was raised in an orphanage. She doesn't know much about her family, and she doesn't really care. Angela showed up-seven months pregnant-and said, "I'm going to take care of you." So Tess left the orphanage, but she didn't plan on ending up in a creepy, old house with this woman she doesn't know and doesn't trust.
Then, the dreams begin-dreams that make Tess think she's been to this creepy house before and that make her think Angela isn't the stranger she appears to be. What is the link between them, and why did Angela suddenly show up and take her away from life as an orphan? Soon, the dreams escalate, and Tess fi nds herself in serious danger. It's almost as though the house is out to get her.
To put a stop to the horror, Tess must take a closer look at her past. Who was her family, and where did they go? Could the house have once belonged to them? As secrets are revealed, Tess doesn't like what she sees; worse, she might not be the only one in danger. It's never a good idea to awaken the ghosts of the past-especially when those ghosts may not have Tess's best interests in mind.